Vacuüm Specials B.V. - Active for more than 47 Years
Vacuüm Specials B.V. is specialised in the engineering, construction, manufacturing of components and subsystems and the realisation of complex projects on turnkey bases regarding vacuum technology and cryogenic applications. Vacuüm Specials prefers to work in a "Partnership" relation rather than in a strict Customer-Supplier relation.
History
Vacuüm Specials B.V. originated from the Vacuüm Specials branch of Leybold B.V. based in The Netherlands (nowadays known as Leybold GmbH) and obtained individual status from 1 July 1997. In gaining its independent status Vacuüm Specials B.V. retained its full complement of employees, safeguarding both experience and craftsmanship and keeping it at your disposal.
From its initial establishment in 1975 Vacuüm Specials has delivered both in Holland and abroad and to the fullest satisfaction of its customers, a variety of projects, resulting in expertise in the field of vacuum technology and cryogenic applications.
National and International Standards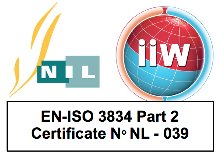 Vacuüm Specials is qualified to carry out welding of Stainless Steel to ISO 3834-2. Welders are certified to EN, AWS and ASME standards by DNV, TÜV and Lloyd's. Weld inspection is carried out by IWT/IWI/VT2 certified personnel. Products are manufactured according to the directive for pressure vessels or process piping. Control Panels are built to Dutch, English, German or American (UL508A) requirements.
Quality Management System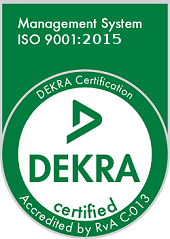 All company processes take place following fixed procedures in line with ISO 9001:2015. After having prepared a tender followed by the acceptance of a purchase order, project progress is set out in consultation with the customer in a project planning. Hereafter engineering takes place, in close cooperation with the customer, using SolidEdge or AutoCAD. After the drawings have been approved by the customer, production commences where quality monitoring is an ongoing process. For specific production processes, certified subcontractors have been selected.
Quality control steps that will be carried out, depending on the type of product, are:
Material specifications, documented with certificates

Measurement check reports

Surface roughness measurement

X-ray verification of welds

Leak tightness control with Helium leak detector

Residual Gas Analyses
Installation and/or commissioning on location is carried out with VCA (BeSaCC-SCC-SCT) qualified expert staff.

Vacuüm Specials is a member of the Dutch Vacuüm Association NEVAC.